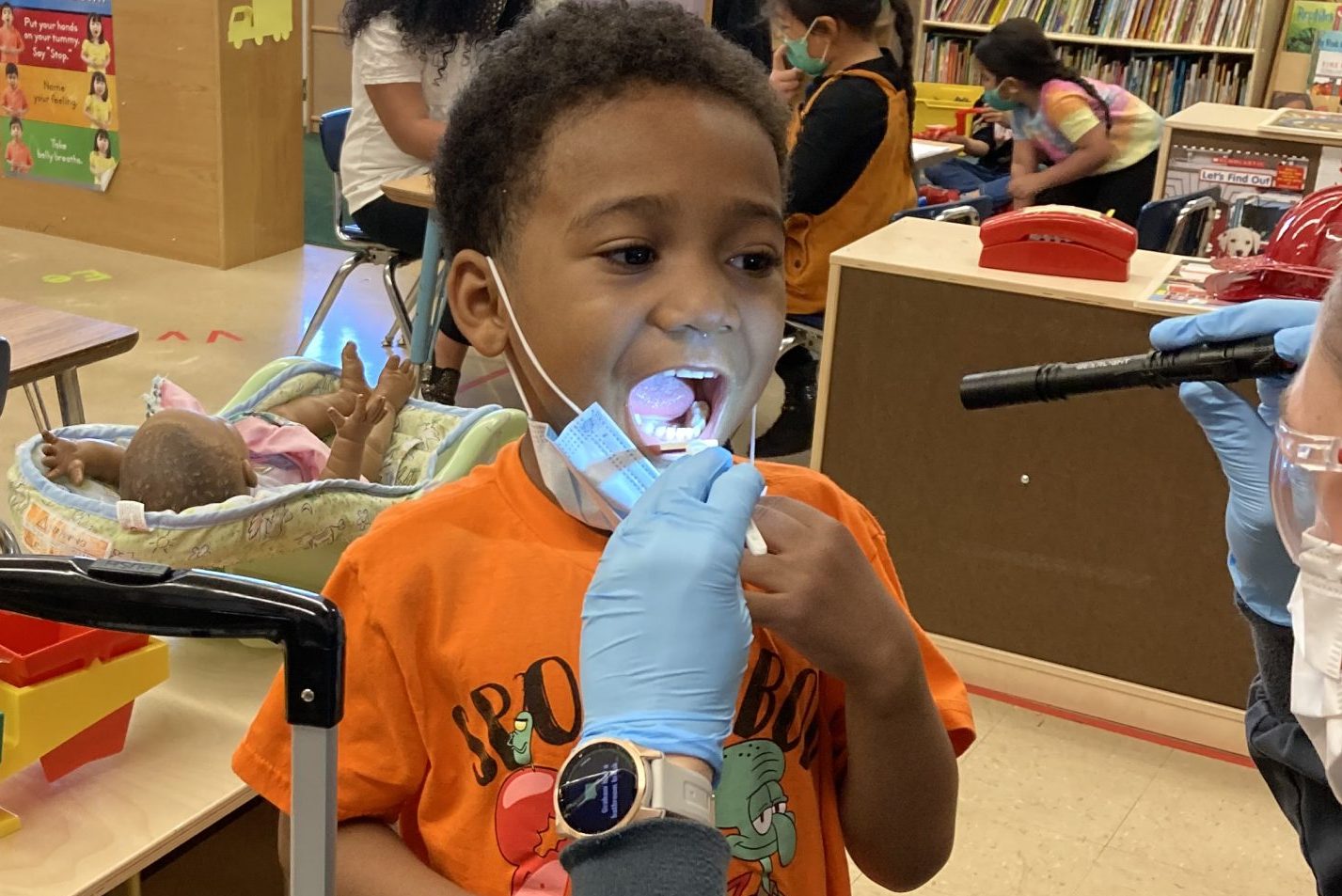 All Smiles and its partners provide school-based services for children at nearly 200 tri-county area elementary and middle schools with 40% or greater eligibility for free and reduced lunch. Services include onsite dental assessments, placement of dental sealants, application of fluoride varnish, distribution of oral hygiene kit, referrals, case management and oral health education.
School-based sealant programs (SBSPs) increase sealant use and reduce cavities. Dental sealants are thin coatings that when painted on the chewing surfaces of the back teeth (molars) can prevent cavities (tooth decay) for many years. Sealants protect the chewing surfaces from cavities by covering them with a protective shield that blocks out germs and food. Once applied, sealants protect against 80% of cavities for 2 years and continue to protect against 50% of cavities for up to 4 years. School programs can increase access to services, such as dental sealant placement, especially among vulnerable children less likely to receive private dental care.
In addition to sealants, All Smiles now offers free fluoride vanish services in our K-8 Schools. Fluoride varnish is a coating that is painted on the teeth to prevent or stop cavities and is a safe, effective method to provide topical fluoride treatments to children of all ages. Cavities can cause pain and infections that can lead to a child having problems with eating, speaking, and learning. Clinical studies show that varnishes can supply fluoride more efficiently than other topical agents, resulting in a 25-45% reduction in tooth decay.