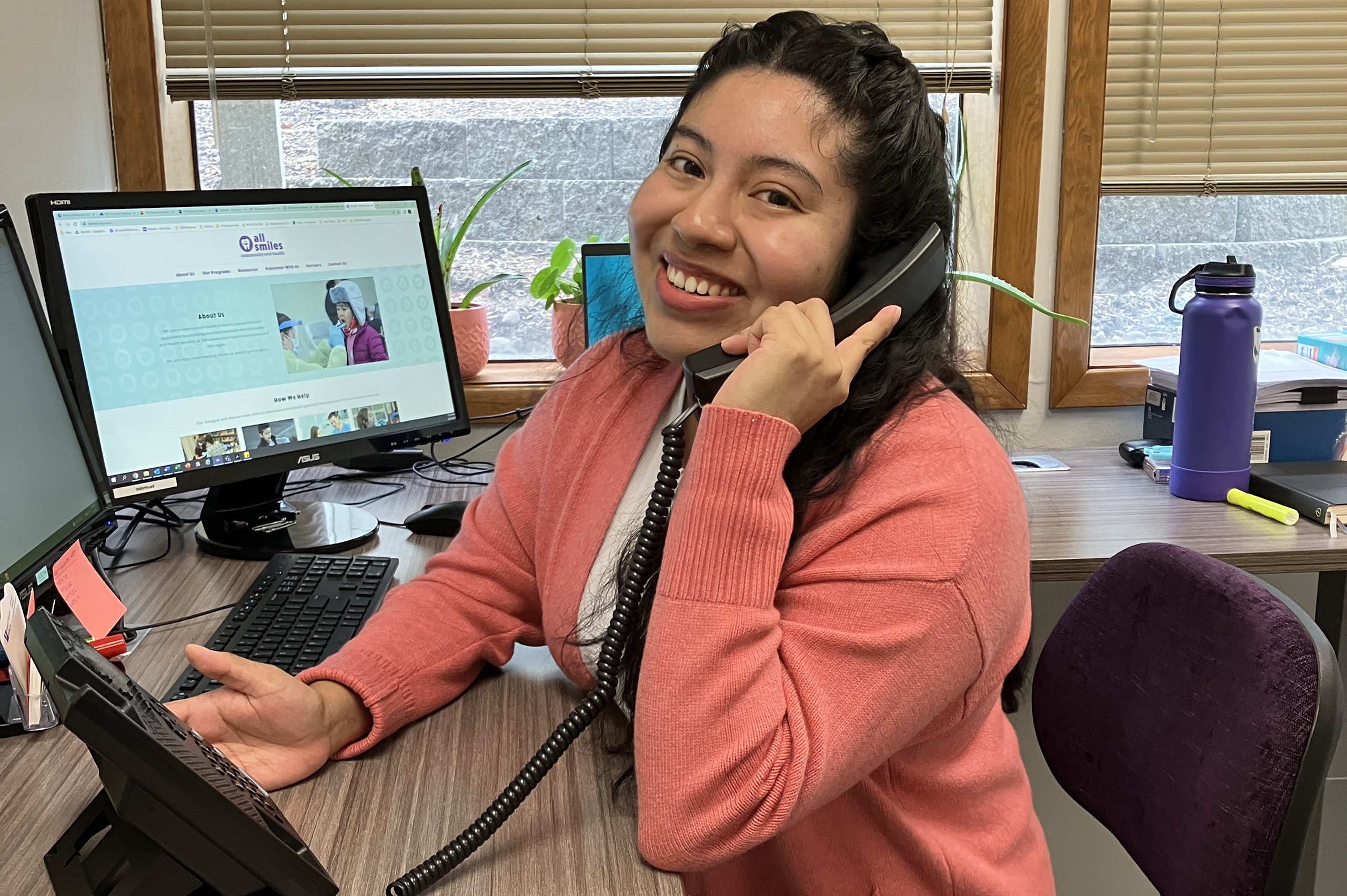 All Smiles Community Oral Health plays an important role in helping to coordinate needed dental care and addressing any potential barriers. Families who have children who are identified as needing follow-up dental treatment are contacted and helped to make an appointment with a dental provider for ongoing dental care. In addition, All Smiles has partnered with several dental clinics and programs to provide support in dental services not provided by our program.
Dental Resources for Adults
Medical Team International provides restorative dental services for urgent dental issues for free. Check out their schedule in Oregon on this website: https://www.medicalteams.org/how-we-heal/mobile-dental-program/emergency-dental-clinics/.
Dental Resource for Kids
The Children's Program provides basic dental services for children between the ages of 5 and 18 who reside in Oregon and are not covered under any dental plan. Read more about the program and get access to their referral form on this website: https://www.modahealth.com/about/childrens.shtml.
Insurance
OHP has a dental plan. If you are unsure whether you are currently insured, give our office a call and we can check. If you would like to apply for OHP or need assistance with navigating the Marketplace, please contact Project Access NOW team: https://www.projectaccessnow.org/programs/insurance-enrollment-payment-support.
Questions? Please call our office or reach the Care Coordination team at carecoordination@allsmilescoh.org.