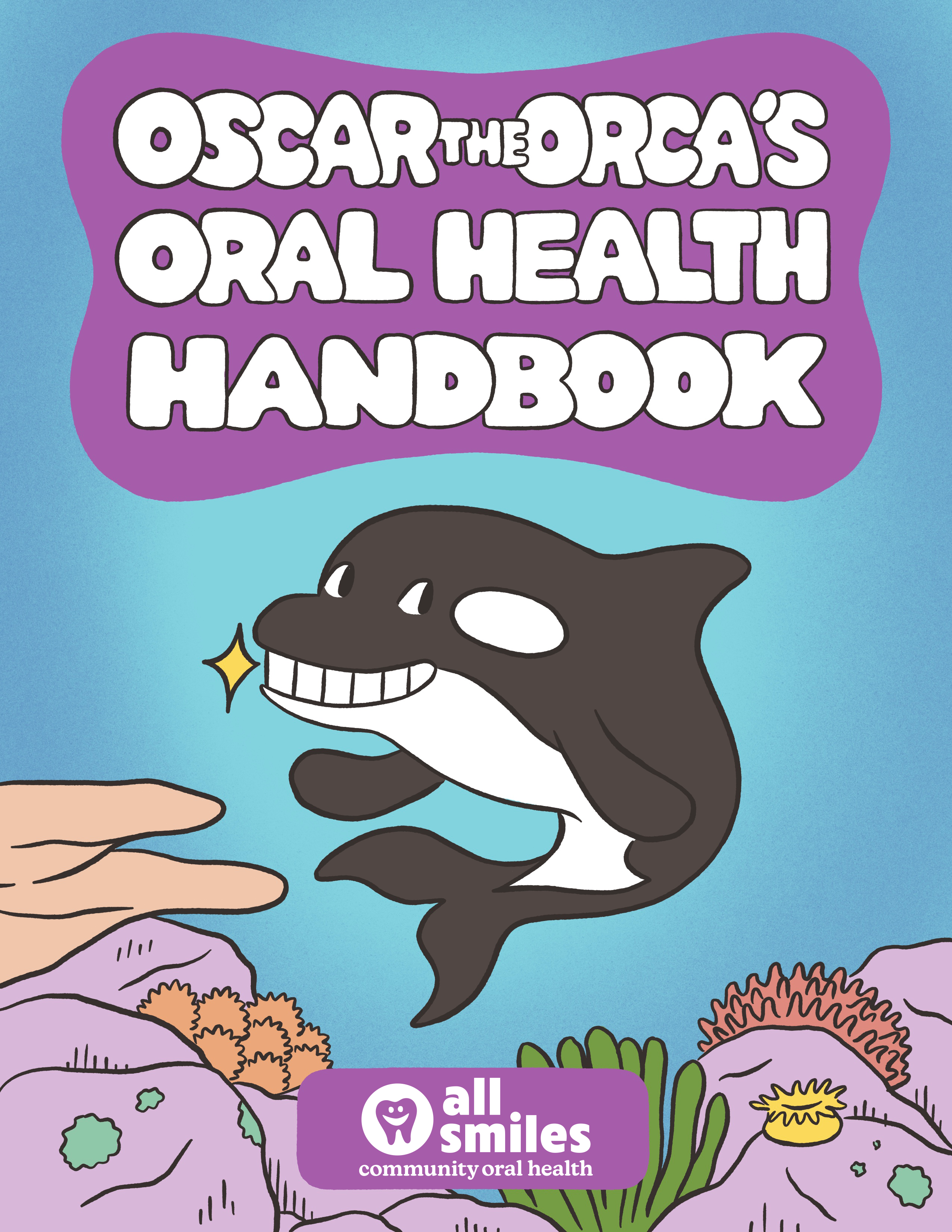 Bring All Smiles to Your School
One of All Smiles' goals is to grow our School-Based Dental Screening and Sealant Program by increasing our overall participation rate at every school. To accomplish this, the All Smiles team uses a various engagement and education activities at schools to bring awareness to the parents and students. All Smiles activities listed below are available at both Elementary and Middle schools, unless noted otherwise.
Classroom Presentations: Short presentations for Pre-K through 8th grade that can be modified to last between 5 and 15 minutes and address general oral health, making healthy food and drink choices and the importance of sealants to prevent cavities.
Back-to-school nights and parent teacher conferences: All Smiles has a number of different interactive games for students and parents to enjoy along with fun prizes to give away to students who answer dental health trivia questions.
Events and Tabling: All Smiles can bring resources to your event and community. Free giveaways, dental home information, and other community resources available.
Other events that All Smiles provides:
Call Campaigns
Oscar the Orca Puppet Presentation (Elementary School Only)
Oscar the Orca
Who is Oscar?
Oscar the Orca is a very important member of the All Smiles Community Oral Health team. Oscar is our dental health teaching puppet who visits students in their classrooms to teach them healthy habits to have a healthy mouth as well as prepare them for the School-Based Dental Screening, Fluoride & Sealant Program. By meeting and listening to Oscar, the students have less anxiety regarding the sealant procedure.
Oscar is a fun and interactive presentation done by one of the All Smiles staff members. During these presentations, students will also learn about how to brush their teeth and floss properly while having fun during this engaging presentation. At the end of the presentation, each student gets their very own Oscar activity book that they can take home to color and read with their parents.
Get Informational Handouts and Consent Form Packets
We compile packets of information and consent forms designed to make sure families are fully informed about our oral checkup and sealant events and have everything they need for their child to participate. These packets are available in an array of languages including English, Spanish, Russian, Chinese, Arabic, and more!